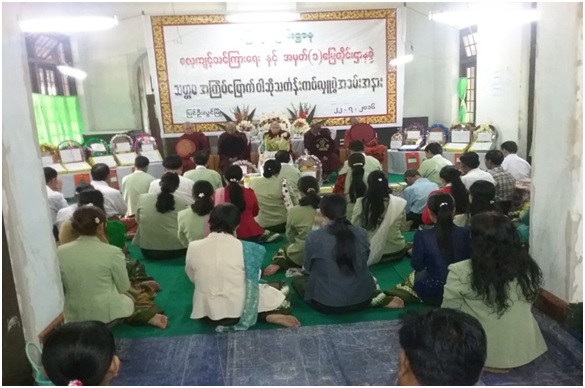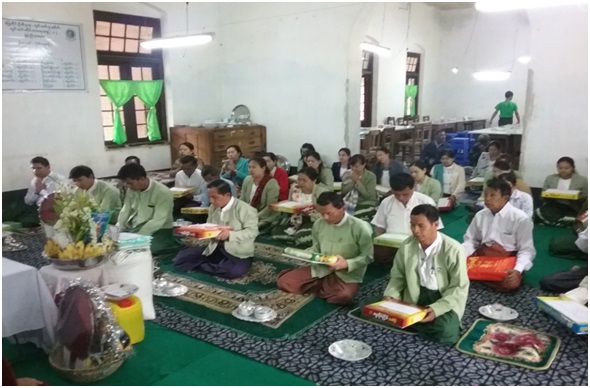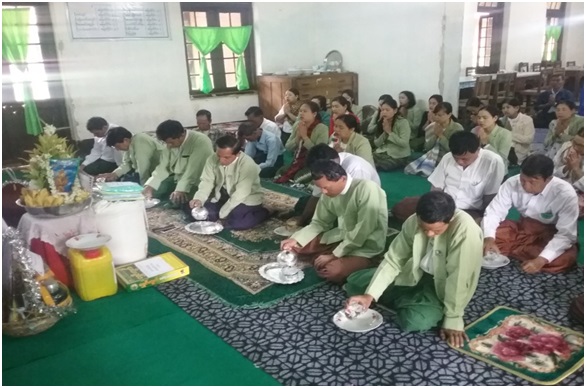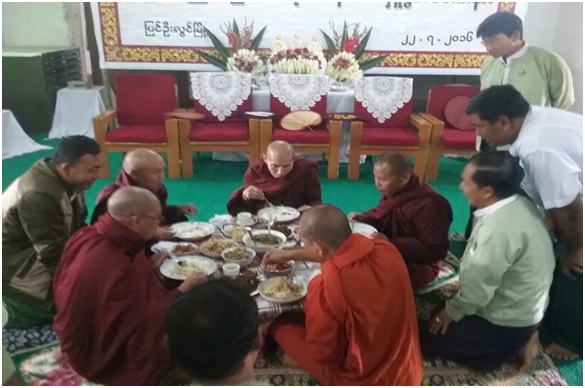 The 7th Waso Robe Offering Ceremony was held at the office of Training and No.(1) Survey Division, Survey Department, Pyin Oo Lwin, on 22-7- 2016.
At the ceremony, the departmental director, staff and trainees received five precepts from the five Sanghas headed by Bhaddanta  Aseinna  from  the Aung Myae Zay Yar Monastery and then shared the merits.
Afterwards, Waso Robes and offertories were presented and meal was served at lunchtime to the monks.